Harder, better, faster, useless
Imagine having an allergic attack, so strong that you can barely move, dangerously rising to your brain to stop it and with it, life itself. You are in front of your brand new MacBook Pro with touchbar, and the Siri symbol appears like something miraculous before you, you press it and with your last breath you shout "Call 911" , and Siri displays… this: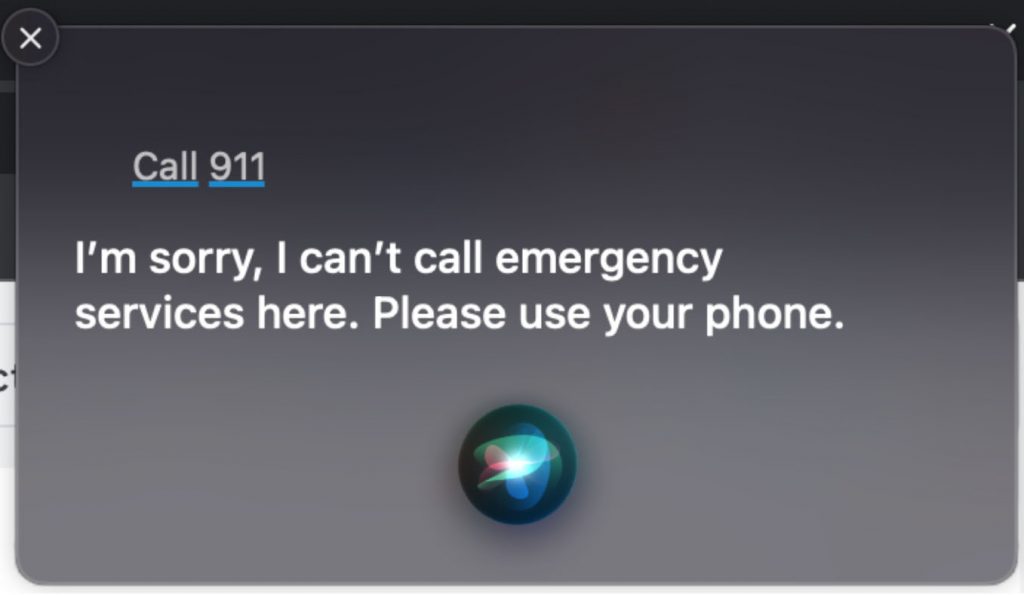 That will be the last message you'll ever see. You fall onto your side, and Death embraces you with more interest than Siri.
And so the brilliant features to make a product more robust. "It is crucial that for the first version the user can choose their avatar, yes, even if there are no users yet", "It is vital that for the launch it can be exported to excel AND PDF", "For the first version, we need it to run on the web, smartphone, apple watch and smartTV, so that the product can be successful".
And us, happy to do it. Because, well, you develop a lot of little things. Interesting and intricate and complex, to exercise the intellect and the will. But the business, "fine thank you." Whatever it is, in the end it hasn't even generated any money, so we're going to leave it as it was born, poor thing, let it spend on thousands of functionalities that aren't going to bring anything, because the business exists to satisfy us as people, as professionals and as free souls. . Or not?
Building a platform is intoxicating, and with each sip of its sweet honey you want more and more and more, if only to numb yourself down. Or sometimes it's like raising a child, where you fall into the trap of reliving your childhood through theirs and showering them with the things you didn't have. But children (perhaps not drinks) have a life of their own, they grow and develop to serve a self-imposed purpose that will not be clear for many years to come. Luckily, in the world of digital products, the purpose is (should) be clear from day one: Make money. And (also luckily) we don't need years to discover its path, but just a few iterations of weeks or months.
This is something we have learned at Inflexion, and although it may sound counterintuitive to offer less to our clients, it is a sense of consistency that has brought us much closer relationships with them, and a number of products that see the bright higher than before.
Harder, better, faster, useful.